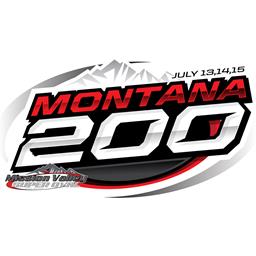 8/22/2023
Mission Valley Super Oval
---
MVSO Legend Madness 2023
This years Legend Madness at Mission Valley Super Oval turned out to be an amazing event. There was thrills around every corner. The Mod 4s, Pepsi Hobby Stock and Anderson Broadcasting Hornets came out and gave the race fans a good show. There were a few new faces in the cars that were enjoying the experience. The Mod 4s had a couple cars that fell out of the races with mechanical issues but the 3 cars remaining in the Main event raced hard. The fans could be heard cheering in the stands.
The Diamond S Trailer Repair Legends gave the performance of a lifetime, the drivers had the fans on the edge of their seat for both main events. The first main event for the Legends went off without a hitch and made for some great racing.
That second Main for the Legends was a must watch race but seemed to be a little more challenging for the drivers. There was a wreck between Tom Callies and Dustin Mitchell in the first lap between corners 1 and 2 and as the flagger was throwing the caution we had Leroy Thoring and Doug Ungari's cars spin into the infield coming out of corner 2. This put Callies and Thoring out of the race. Upon restart Zach Havens spun out as the green flag was thrown. When asked what happened Haven's stated that his car was set up for a dirt track and that was where his problems with handling were coming from.
After restart number 3, the racers were on their way to an edge of your seat, very competitive race.
Results are as follows:
Heat Race Results
Mod 4s
1st Place- James Bays of Ronan, MT
2nd Place- Doug Ungari of Ronan, MT
3rd Place- Bruce Baxter of Missoula, MT
Anderson Broadcasting Hornets
1st Place- Canyon Murrin of Polson, MT
2nd Place- Katrina Knutson of Polson, MT
3rd Place- Matthew Mitchell of Pablo, MT
Pepsi Hobby Stock Heat #1
1st Place- Dennis Dumont of Charlo, MT
2nd Place- James Bays of Ronan, MT
3rd Place- Brad Lee of Ronan, MT
Pepsi Hobby Stock Heat #2
1st Place- Don Webster of Ronan, MT
2nd Place- Shawn Dumont of Charlo, MT
3rd Place- Kyle Basler of Polson, MT
Lets get on to the Main events.
Mod 4s
1st Place- James Bays
2nd Place- Doug Ungari
3rd Place- Bruce Baxter
Anderson Broadcasting Hornets
1st Place- Katrina Knutson
2nd Place- Canyon Murrin
3rd Place- Matthew Mitchell
Pepsi Hobby Stock
1st Place- Don Webster
2nd Place- Shawn Dumont
3rd Place- Chuck Swope
Diamond S Trailer Repair Legend Main #1 & #2
1st Place- #56 Tristan Corpron of Columbia Falls, MT
2nd Place- #77 Devin Clayton of Kalispell, MT
3rd Place- Brendan Tracy of Las Vegas, NV
---
Submitted By: Amanda Gainan
Article Media
Back to News