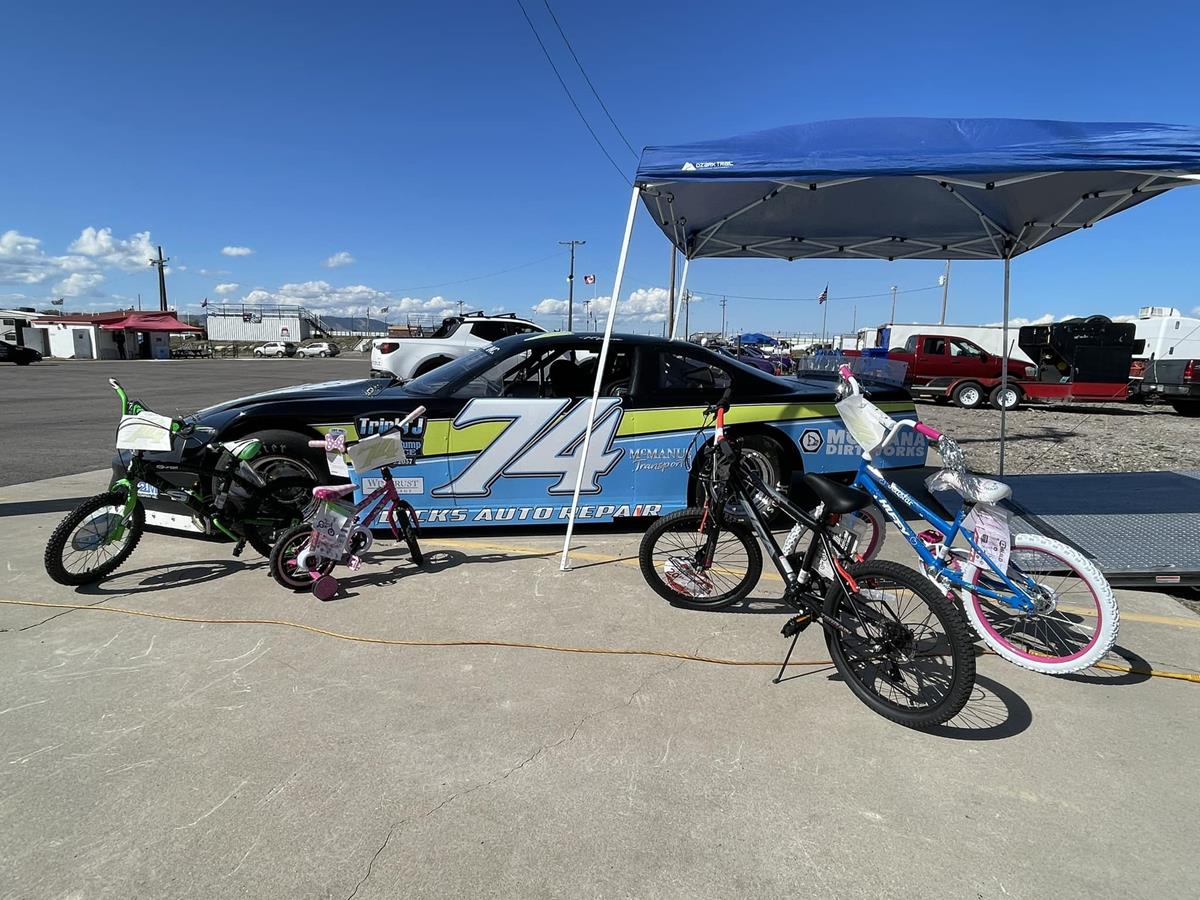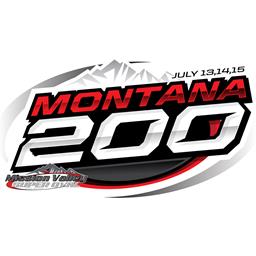 9/10/2023
Mission Valley Super Oval
---
Championship Night @ MVSO on the Horizon!!
As the season winds down at Mission Valley Super Oval, the racers are gear up for Championship Night. Last nights races were some of the best races of the season, the racers fought hard for those last minute points to secure their standings going into next weekend's championship. The action was edge of your seat, down to the wire spectacular.
Saturday, September 16th is not only about determining our season champions but also about our fans. Big and small, there will be something for everyone. We will be doing our bike giveaway during intermission, several lucky kiddos will be going home with a new bike to call their own.
Several drivers and race teams showed up at the track this weekend with bikes for next weekends event. Thank you to everyone who has donated so far to make this years bike giveaway so special; JD Undem-Team #22, Robinson Racing- Team #74, Randy & Kim Lerch- Team #6, Team Nimrick #8, Team Knutson, Brueckmann Family Racing, Jeff Smyth- Team #66, Agni Howell & Austin Dull- Team #, Corpron Racing and Jake Booher- Team 7j.
If you are interested in donating to this years bike giveaway you can contact Tony & Cleann Undem @ 406-212-8159 or sending an email to mvso2023websitemanagement@gmail.com and we can meet you at the track or pick up your purchase, we are also appreciative if you want to just make a monetary donation and we will happily do all the shopping.
Here are the point standings going into next weekend's Championship Night:
Anderson Broadcasting Hornets
Matthew Mitchell- 121 points
Canyon Murrin/Heidi Becker- 117 points
Katrina Knutson- 106 points
Avari Stone- 38 points
Brennan Gilbertson- 29 points
Claira Booher- 2 points
Mod 4s
James Bays- 236 points
Ed Dimmitt- 117 points
Bruce Baxter- 112 points
Doug Ungari- 98 points
Paul Basler- 97 points
Diamond S Trailer Repair Legends
1.Tristan Corpron- 126 points
2. Dakoda Harrison- 117 points
3. Curtis "CJ" Frahm- 90 points
4. Tristan Corpron- 72 points
5. Tom Callies- 60 points
6. Chase Eisenzimer- 54 points
7. Devin Clayton- 43 points
8. Darrell Buckingham- 40 points
9. Brendon Tracy- 35 points
10. Doug Ragsdale- 18 points
11. Nicholas Reese- 14 points
12. Zach Havens- 11 points
Anderson Broadcasting Late Models
Jason Robinson- 163 points
Justin "JD" Undem- 154 points
3.Tracy Burland- 113 points
Jeff Smyth- 100 points
Randy Lerch- 81 points
Blaise Burland- 72 points
Cory Wolfe- 65 points
Jake Booher- 51 points
Pepsi Hobby Stock
Don Webster- 181 points
Shawn Dumont- 121 points
Josh Robinson- 97 points
Chuck Swope- 94 points
Casey Brandt- 77 points
Lakota Matt- 58 points
Brad Lee- 57 points
Wes Miljies- 53 points
Dennis Dumont- 51 points
Kyle Basler- 49 points
Fred Ashley- 45 points
James Bays (#45)- 41 points
Ben Mittag- 40 points
Jon Gardipe- 32 points
Russ Burland- 26 points
Dirk Lybeck- 25 points
Dan Gardipe- 21 points
Bart Hector Jr.- 19 points
Cory Brueckmann- 16 points
Brian Zaragoza- 12 points
Steven Hrisook- 10 points
Travis Panko- 10 points
Wade Shepard- 9 points
Courtney Stinger- 3 points
Aaron Clanton- 1 point
---
Submitted By: Mission Valley Super Oval
Article Media
Back to News